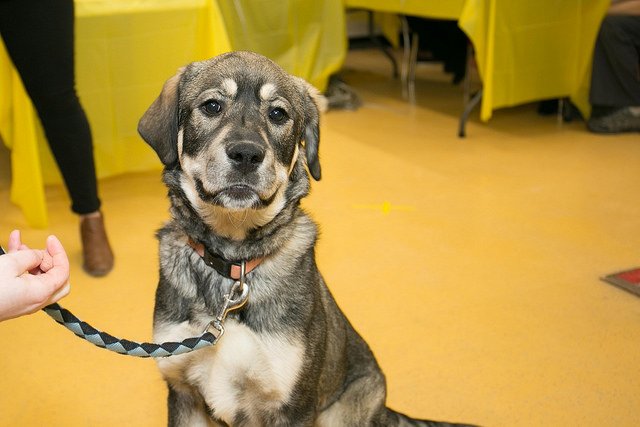 CEO Blog: 1001 Reasons to believe in the power of compassion
"Hi Javier, it's Gina. We have another severe case of frostbite and exposed fracture… it just arrived at the clinic. We can save the cat, but it will cost us close to a thousand dollars and I know our budget is maxed out…"
"Javier, it is Katie, we are trying to rescue over 40 dogs currently freezing in a remote Manitoba Community… Can the WHS help us out?"
"Hello, please help me. I found a stray cat badly injured. I can foster if you guys can help me save it, I don't a lot of money but I will foster with love and compassion. Could you help me?"
"Hi, it's Doctor J from a Winnipeg Veterinary Clinic. I have a person here who wants to euthanize a pet due to lack of money, but it is a perfectly fine pet… Can you help?"
 "Javier we just documented a shipment of live horses being shipped to Japan to be slaughtered there. Terrible conditions for the horses, with no access to proper care. Can you speak out on their behalf?"
It is the end of February and this relentless and very cold winter continues to grip North America, while   pet caregivers -some of them due to illness or sudden changes in their lives or grappling with substance abuse- can no longer care for the pets. Not to mention the fact that farm animals are being transported in cruelly cold conditions -and dying while in transport- while others are being shipped overseas to be slaughtered after a frightening trip on a plane.
Dear supporters and animal lovers, these are just a few examples of the work our team does on your behalf. Every year we save over 6,500 pets and help over 9,000 animals overall. This wouldn't be possible without the refuge, love, compassion and care of your Winnipeg Humane Society. We give voice to all animals which may be suffering and being mistreated.
While it is very tough to find the funds to save animals and advocate for them, we never give up. And while the initial situation is usually very difficult, seeing an animal being rescued, nursed back to health and adopted to a loving individual or family makes up for everything else.
On Saturday, March 23 between 11am and 5pm, you will have the opportunity to see dozens of stories about how your support and leadership is helping save a record number of animals under our care. We will be live steaming our 1001 Donations Telethon, presented by Vickar Automotive Group on our website and social media channels. And with the incredibly humbling generosity of six donors, every donation will be matched dollar-for-dollar up to $60,000.
Thanks to your support and generosity, we can say "yes" to Gina and save that cat.
Thanks to you, dogs coming from remote areas get a chance to live and find a forever home.
Thanks to you, issues around animal cruelty and exporting of live horses are brought to the attention of elected officials and the general publicly.
Over 65% of our budget depends exclusively on the generosity and financial support of people like you. 9,000 animals, 750 volunteers, 240 fosters and a team of 100 staff are all counting on you. I can assure you of one thing: we will always be careful stewards of the money we receive, we will always focus on saving more lives, and we will never stop trying to give each animal a chance at finding another chance.
Tune in to the 1001 Donations Telethon, presented by Vickar Automotive Group, by visiting our website www.winnipeghumanesociety.ca and please, if you can, give generously. We are counting on you.
In service and with immense gratitude,
Javier Schwersensky
WHS CEO