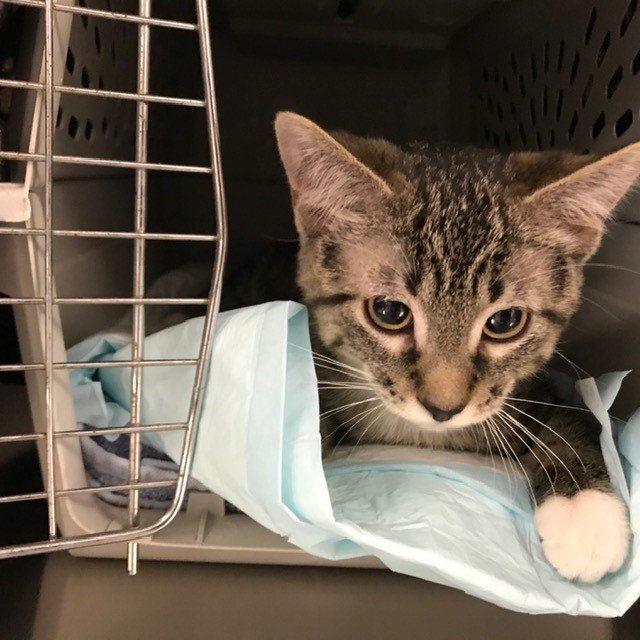 Hey everyone! Jessica Thompson, Community Cat Coordinator for the Winnipeg Humane Society and Director of CARE Cat Community Outreach here, wanting to share an update about our recent Neuterama 2020 event. The event was held on Sunday, January 26th.
What is a "Neuterama?" For the last 8 years, my CARE Cat program has recruited veterinary professionals from within our community to volunteer their vital time and skills to spay and neuter cats in need. Without our team of inspiring veterinarians, veterinary technicians, veterinary assistants and students from all 3 professions, thousands of cats would not have been spayed and neutered. Now, thanks to funding from the FixIt grant, money raised from City of Winnipeg Cat Licensing, this work can continue with even more opportunities for cat owners in need.
Our team of amazing and dedicated volunteers of veterinarians, RVT's and students, along with the support of our community outreach volunteers, neutered 51 cats this year! Awesome work –  thank you volunteers!
Each cat was also tattooed, vaccinated and licensed. Our patients ranged in age from 4 months up to 2 years. All of these cats live in the city and many of them had started spraying or going outside. We are happy to have improved their lives as well as preventing these 51 cats from contributing to the serious cat overpopulation issue affecting our city.
This work would not be possible without our volunteers, as well as our partnership with the Winnipeg Humane Society AND Winnipeg Animal Services. The funding for these cats' surgeries and medical care was made possible thanks to the FixIt grant, money raised from city cat licensing. So when you license your cat, you help these cats (along with the other 35-40 we do on a weekly basis) get the neuter or spay surgery they need.
Our proactive approach and teamwork is what our city needs to make a positive change for the cats who live here. And the people who love them. So thank you to our cat owners and clients from Sunday for choosing to get your pets fixed, for bringing in your kitties and trusting us with your babies' care.
Interested in volunteering for our Community Outreach Team? Contact Jessica by email at jessicat@winnipeghumanesociety.ca, by phone at 204-421-7297 or visit our cat outreach office at 1051 Main St.