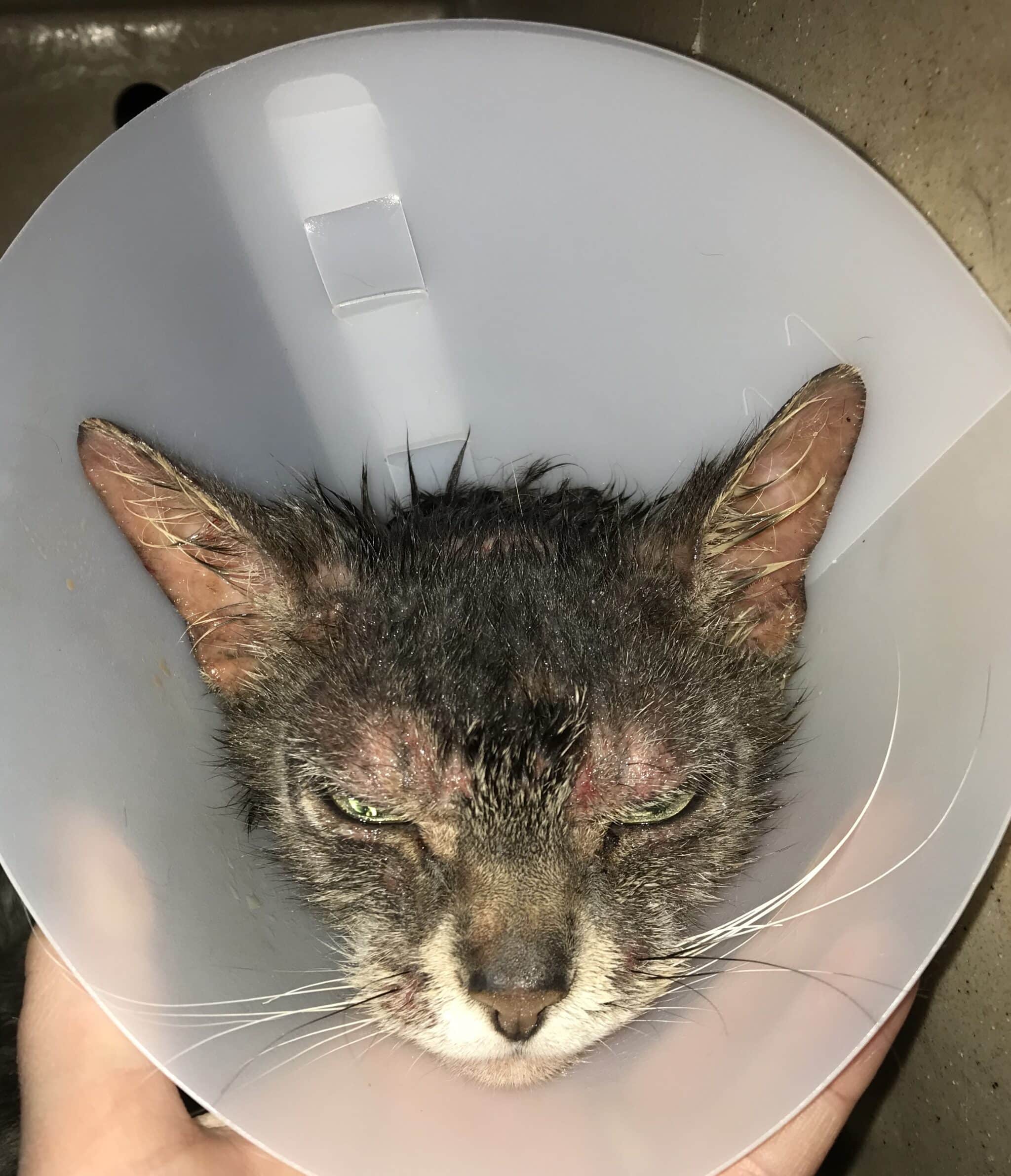 A Warning about Essential Oils and Your Pet
In the past few months, the Investigations/Emergency Response (I/ER) department has seen an increase of people using holistic and home remedies on their animals; such as coconut oil, essential oils, mineral oils, etc. While people may have the best intentions, they often are causing more harm than good. Essential oils can cause chemical burn, irritation and itchiness when applied to an animal's fur – and if ingested, it could lead to toxicity. Some animals are far more sensitive to essential oils than others due to their respiratory systems or because of grooming habits. Cats are especially sensitive.
One of our vets, Alex Johnston, has examined a few cats with health issues caused by essential oils: One cat had essential oils applied to their skin to combat symptoms from a food allergy, unfortunately she had an allergic reaction and her symptoms worsened. The attached photos show how she looked like coming into the shelter and what she looks like after proper treatment. Another cat, Little Bear, had the same experience when someone tried to fight fleas using essential oils. Her coat suffered and began to fall out in clumps. Thanks to Dr. Alex, the clinic staff and Little Bear's foster, she is now healed and available for adoption!
If your animal is exposed to essential oils, rinse the fur well with mild soap and water and contact a vet for further advise. If your animal ingests any, do not induce vomiting – take your animal (with all the oils and packaging) to a vet immediately for assistance.
If you have questions or concerns about essential oils and use around your pets, please speak to your veterinarian. For more info on essential oils: https://www.canadianveterinarians.net/documents/cats-and-essential-oils