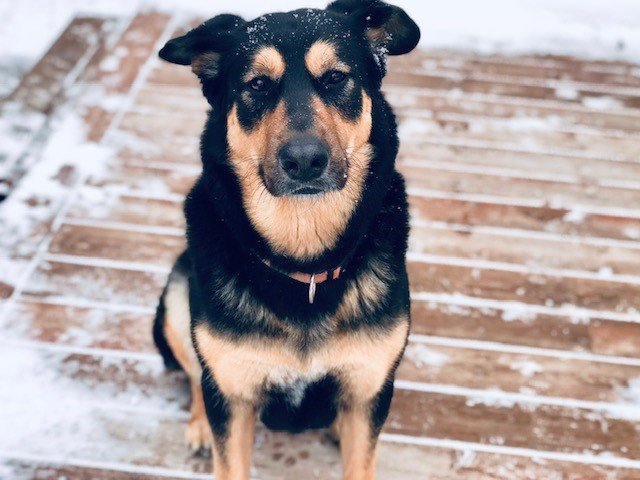 No Dog Left Behind This Holiday Season
The Winnipeg Humane Society (WHS) is asking Winnipeggers to give back this season and temporarily take in dogs during the Christmas holiday as part of its "Staycation" program.
The WHS's holiday wish is that no dog is left behind in the shelter during Christmas. As a result, the WHS is looking for people to step up and help these shelter dogs experience the warmth and love of a home for the holidays.
CEO Javier Schwersensky said, "Having a dog in your home is a beautiful thing. Taking in a dog is good for you and good for the animal. You get the joy and companionship of a pet, while giving the dog a warm and safe home environment."
Dog staycations can also lead to finding forever homes. The Staycation program is a great way to find out if a pet is right for you with absolutely no pressure to commit to an adoption.
While Staycations normally happen on the weekends, over the holidays (December 21-27) the WHS will work to accommodate to people's seasonal vacation schedules.  The need for homes will be based on the number of dogs who arrive at the shelter during the holidays.
This year, each dog that goes on a Staycation over the holidays will be sent to their homes with an Urban Barn Blanket the Country fleece blanket. Urban Barn donated 10,786 blankets to shelters across Canada this year, including the WHS and we are proud to partner with them.
If the holiday season isn't the right time to take a dog on a Staycation, the WHS is always looking for people to apply year-round as a Staycation home or sign up as a foster family and provide temporary homes for animals in need.
We hope Winnipeggers can rise to the challenge and help bring a dog a little more joy during this time of year by applying to be Staycation home for the holidays. Applications can be submitted online through the "ways to help" section on the WHS Website.